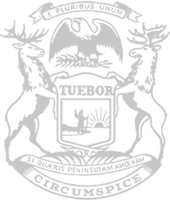 We must restore Pure Michigan funding
By Rep. Steve Marino, Chair of the House Commerce & Tourism Committee
More than 200,000 jobs across Michigan are created by Michigan's booming tourism industry, our state's third-largest economic contributor, and we have the Pure Michigan campaign to thank for it.
Across the state, and in other states as well, you can see billboards featuring photos of our terrific landscapes encouraging people to pay a visit to our beautiful communities. Over the radio and on television you'll hear Tim Allen's voice enticing people across the country to come see the many experiences the Great Lakes State has to offer.
And the results of the campaign have been impressive.
Over the past 12 years, the campaign has generated more than $27 million in out-of-state tourism and Michigan's travel website has more views than any other state's. In 2017, trips made to Michigan led to $2.1 billion spent in communities and at local businesses throughout the state. That same year, Pure Michigan reported that visitor spending supplied Michigan with a significant return on investment for each dollar spent on the campaign.
There's no question that the state's investment in this campaign has been lucrative. That's why it's puzzling that the governor chose to veto $37 million in funding for this very successful program.
As chairman of the House Commerce and Tourism Committee, I'm appalled by the governor's disregard for the many small business owners across the state and their employees that prosper from investment in Pure Michigan.
It's not a partisan issue. Every Michigan resident benefits from the Pure Michigan campaign, but the governor has made it clear that she does not share in the Legislature's commitment to the tourism industry and its role in our economy.
Further, she completely rejected $375 million in added road funding dollars, even rejecting projects for roads and bridges she personally visited and deemed safety hazards earlier this year. This doesn't bode well for our tourism industry either, as hundreds of visiting families drive their vehicles across our roads and bridges on vacation each year.
Instead, the governor would like to see the Legislature support her proposed 45-cent per gallon gas tax increase, which I wholeheartedly disagree with. This would not only be devastating for Michigan families and small businesses but serves as a deterrent for those considering a road trip throughout our state. The added expense to vacationers would be significant under her ridiculous proposal. I stand by the Legislature's decision to prevent her enormous gas tax from coming to fruition.
I urge the governor to reconsider her position on our profitable Pure Michigan campaign and work with the Legislature to restore this important program.
###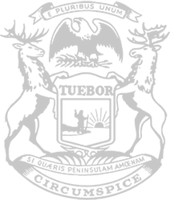 © 2009 - 2023 Michigan House Republicans. All Rights Reserved.
This site is protected by reCAPTCHA and the Google Privacy Policy and Terms of Service apply.