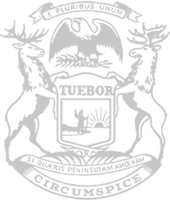 Rep. Marino: Michigan seniors and families deserve better than governor's nursing home mandate
RELEASE
|
September 15, 2020
Column by State Rep. Steve Marino
We've come a long way as a state since March, when coronavirus swept in and changed our lives completely.
Sadly, one thing hasn't changed since day one, and that's the governor's dangerous and unfair nursing home policy. This mandate places COVID-19 patients into long-term housing facilities where some of Michigan's most vulnerable residents are housed, putting them at great risk every day. In fact, about one-third of the COVID-19 deaths in Michigan have occurred at nursing homes and long-term care facilities.
Recently, the state's nursing home task force outlined additional recommendations for nursing home residents. It was Gov. Whitmer who in June established the Nursing Home Preparedness Task Force within the Michigan Department of Health and Human Services to develop recommendations for an action plan on how to best prepare nursing homes for any future wave of COVID-19 cases.
The 20-member panel released the final version of its report, outlining 28 wide-ranging recommendations and highlighting the need for changes to Whitmer's COVID-19 nursing home policies. I hope the governor will actually take her own task force's advice and take aggressive measures to implement changes for our seniors.
What's extremely frustrating is knowing other states that implemented policies like Michigan's realized early in the pandemic it was wrong and quickly reversed course, including New York. But Michigan has not. More than 2,000 residents of elder care facilities have died from COVID-19 in our state, one of the worst rates in the nation.
Last month, Gov. Gretchen Whitmer vetoed a plan presented to her by the Legislature that would have ended her misguided policies and better protected our seniors. This plan would have protected our grandparents, parents, neighbors and other loved ones who must continue to face these harmful policies.
The governor claims to want to protect the people of Michigan and continuously says she is following data and science, yet she has not changed her mandate. We have known since very early in the pandemic that senior citizens, especially those in nursing homes, are particularly vulnerable to the COVID-19 virus. For someone who claims to follow the latest information when making decisions, why wouldn't she prioritize this information?
Senate Bill 956, which the House approved by a bipartisan vote of 74 to 34, would have protected our seniors by prohibiting the placement of individuals with COVID-19 in any long-term care facility – unless the facility has a separate dedicated area where affected patients can be properly quarantined and cared for. The governor chose to reject the plan completely with the stroke of her veto pen.
Enough is enough. Our senior citizens deserve better – they deserve protection and to know that their safety and well-being is a top priority. I urge the governor to stop playing partisan games and to work with the Legislature on a plan to protect our seniors.
In the meantime, I will continue to fight for the vulnerable until the governor abandons her terrible mandate.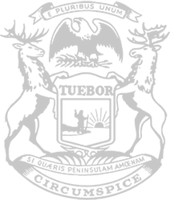 © 2009 - 2023 Michigan House Republicans. All Rights Reserved.
This site is protected by reCAPTCHA and the Google Privacy Policy and Terms of Service apply.