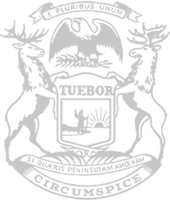 COLUMN: Energy powers our lives and our economy
By state Rep. Michele Hoitenga
Oil and gas is not only a reliable source for powering our homes and vehicles, it drives our economy. For Michigan, and for many states across the country, activity from this industry trickles down into many other sectors and supports countless other businesses. However, some on Capitol Hill want to levy new taxes against the businesses that operate in the U.S. energy sector. This could stifle investment and raise prices for consumers once again. We need both Senator Stabenow and Senator Peters to oppose calls from colleagues to impose a "windfall profit" tax. Not only should they oppose new taxes, but they can help consumers and support the economy by advancing policies that expand our national supply of energy.
It's simple economics: the more you tax something, the less of it there will be. Same holds true for energy. And while some lawmakers in Washington claim a windfall profit tax is part of an effort to lower national gas prices, the adverse result will most likely occur. In fact, when previous administrations tried a similar strategy, the result was reduced domestic production and an even greater reliance on foreign imports. Low domestic supply is causing higher energy prices. So why would we want to exacerbate that with lower production here at home?
As a business owner, I have experienced firsthand how excessive taxes can stifle businesses and consumers. Here in Michigan, small business is the backbone of our economy, and affordable energy is foundational for businesses and families to succeed.
As a state representative, I've stood up for fellow small business owners and advocated for an entrepreneurial environment in northern Michigan. Energy production is critical to Michigan's economy and provides significant employment opportunities for the construction and manufacturing sectors. A study documenting oil and gas' impact on Michigan's economy reported that the sector is responsible for over 250,000 jobs and nearly $16 billion in wages. In total, the industry—and dependent sectors—yields an economic impact of $28.5 billion. A windfall profit tax would hurt this critical sector that serves as a fiscal driver for our state.
Instead of implementing new taxes that would hurt Michigan's economy, Congress should empower the oil and gas sector to invest in our natural resources. Congress has the power to take actionable steps towards securing our energy markets. These include opening more federal lands to leasing, supporting pipeline projects, streamlining natural gas permitting, and increasing offshore drilling. These opportunities would encourage the energy sector to increase investments and therefore continue to create good-paying jobs, generate revenue for local communities, and lower energy prices for Americans across the country.
I encourage Senator Stabenow and Senator Peters to consider Michigan's economic viability. Michiganders need a strong economic environment that supports businesses, job opportunities, and lowers costs for consumers. Windfall profit taxes are not the answer Michigan—or our country—need. Small business owners, rural and urban communities, and consumers need affordable fuel. Windfall profit taxes will only stop investment and weaken our economy. We must look to responsibly tap our natural resources, not tax the very businesses that could strengthen our economy.
State Rep. Michele Hoitenga, of Manton, is serving her third term in the Michigan House representing residents in Mecosta and Wexford counties, as well as parts of Osceola County.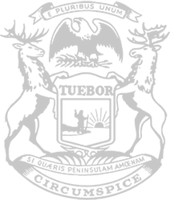 © 2009 - 2023 Michigan House Republicans. All Rights Reserved.
This site is protected by reCAPTCHA and the Google Privacy Policy and Terms of Service apply.