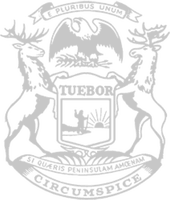 PHOTO INFORMATION: Rep. Friske (right) stands with Chair of the House Freedom Caucus Rep. Steve Carra (left), of Three Rivers, on the House floor.
Rep. Friske honored to officially join ranks of the House Freedom Caucus
State Representative Neil Friske is honored to officially join the ranks of the Michigan House Freedom Caucus. The Freedom Caucus is a Republican-member Caucus within the House of Representatives focused on traditional conservative values and individual liberty. As well as being the newest Michigan House Freedom Caucus Member, Rep. Friske has also been appointed to the leadership position of caucus secretary as Rep. Smit voluntarily stepped down from her post due to commitments needed for her three committees.
"Rep. Smit has done a great job in her role as secretary and I am excited to take on this position and continue the hard work," said Rep. Friske, of Charlevoix. Rep. Smit is still a member of the Freedom Caucus.
"Rep. Friske is a true conservative who believes that limited government is the best government," said Chair Rep. Steve Carra. "True bravery is standing up for the values of your district and Rep. Friske boldly did so by voting against a Democrat for Speaker of the House, despite the threat of retaliation in terms of committee assignments. I look forward to working with Rep. Friske, he's a bold conservative fighter."
The current roster of the Michigan House Freedom Caucus includes Rep. Carra, Vice Chair Rep. Matt Maddock, Secretary Rep. Neil Friske, Parliamentarian Rep. Angela Rigas, and Rep. Rachelle Smit.
Rep. Friske's office is located at S-1486 in the Anderson House Office Building. He can be contacted by calling (517) 373-2629, emailing NeilFriske@house.mi.gov, or mailing correspondence to S-1486 House Office Building, P.O. Box 30014, Lansing, Michigan 48909.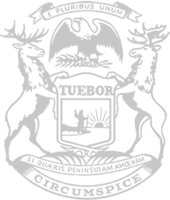 © 2009 - 2023 Michigan House Republicans. All Rights Reserved.
This site is protected by reCAPTCHA and the Google Privacy Policy and Terms of Service apply.