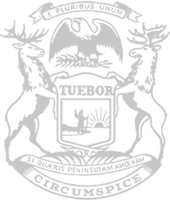 School Safety Task Force provides three-month progress report
Bipartisan group agrees school mental health care must improve
State Reps. Luke Meerman and Scott VanSingel, co-chairs of the bipartisan House School Safety Task Force, today issued a three-month progress report to Speaker Jason Wentworth.
"Our work isn't done yet, but we have come to a consensus on many topics," said Meerman (R-Coopersville). "Our conversations have largely centered around providing better mental health resources to students across Michigan. This proactive approach will ensure threats are detected earlier and that students' needs are being met – ensuring unaddressed problems do not contribute to school safety."
The task force was established by Speaker Wentworth to study safety in schools and determine policy solutions to prevent acts of violence against students and teachers. Representatives from both sides of the aisle offer their own unique perspectives to improve safety protocols at schools as well as ways to assess and improve student mental health.
"We are continuing to thoughtfully flesh out many of the recommendations and bill ideas in greater detail," said VanSingel (R-Grant). "What has been produced thus far is a great first step toward improving school safety, providing better mental health care to students and protecting our young people."
Over the past three months the task force has met with outside groups and amongst themselves to discuss ideas. The goal of those discussions has been to concentrate on ideas where the task force believes consensus support is achievable in the Legislature.
The progress report issued this week contains a list of recommendations that are being considered by the task force for the final report and another list of action items that are already being considered for legislation based on recommendations from a 2018 School Safety Task Force led by Michigan State Police that have yet to be fulfilled.
The co-chairs said the final report will be compiled in the coming weeks and provide more detailed information and specific recommendations based on new information and perspective that is gained from further listening sessions and discussions.
To file a public comment for the task force, interested parties may fill out a submission form at House.MI.gov/SchoolSafetyTaskForce.
###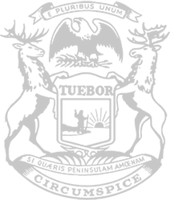 © 2009 - 2023 Michigan House Republicans. All Rights Reserved.
This site is protected by reCAPTCHA and the Google Privacy Policy and Terms of Service apply.