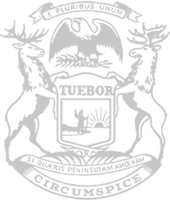 Rep. Slagh objects to drug paraphernalia supplied by federal government
RELEASE
|
February 15, 2022
State Rep. Bradley Slagh, of Zeeland, today introduced a resolution to oppose the Biden administration's decision to dedicate federal funds to the purchase of drug paraphernalia.
The administration plans to use $30 million of federal funding to furnish drug paraphernalia such as syringes and "safe smoking kits," including components of crack pipes, to people with pre-existing drug addictions. The stated goal of the program is to reduce the harm associated with smoking crack cocaine and support overdose prevention.
Crack cocaine is well-known for being a highly addictive and powerful substance with devastating consequences. The National Survey on Drug Use and Health found that more than five million people used some form of cocaine, including crack, in 2019 alone. Cocaine poses increased risks for infectious diseases such as hepatitis and HIV, as well as physical conditions including stroke, seizures, and shrinking brain size. The drug is involved in nearly one in five overdose deaths – a rate that continues to climb every year.
Slagh said he was baffled when he first learned of the federal government's plan.
"Regardless of the supposed benefit that the president's administration claims as the reasoning behind supplying drug paraphernalia to American citizens, the health dangers and societal ramifications from smoking this highly addictive drug cannot be overstated," Slagh said. "This resolution sends a clear message to our federal leaders that this program should be abandoned."
The resolution states, "Not only does this plan ignore federal policy that makes it unlawful for any person to sell or offer drug paraphernalia, but it also does nothing to achieve the goal of harm reduction. Enabling addicts by providing the means to smoke crack cocaine, the federal government is promoting further harm to individuals and communities."
Copies of the resolution will be transmitted to the Speaker of the United States House of Representatives, the President of the United States Senate, the President of the United States, and the members of the Michigan congressional delegation.
###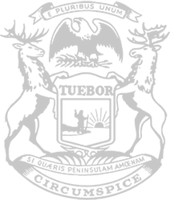 © 2009 - 2023 Michigan House Republicans. All Rights Reserved.
This site is protected by reCAPTCHA and the Google Privacy Policy and Terms of Service apply.