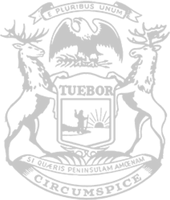 Rep. Roth: Report details profound disrespect of taxpayer dollars by key Whitmer agency
State Rep. John Roth today said the Legislature will continue to review the rampant fraud discovered at Gov. Gretchen Whitmer's Unemployment Insurance Agency in order to do better to protect Michigan taxpayers.
A recent report from Deloitte disclosed UIA paid out an estimated $8.5 billion in fraudulent claims – on top of nearly $4 billion in ineligible payments discovered by the Auditor General in a November 2021 performance audit. UIA has confirmed the total disclosed in the report.
"We're looking at over $10 billion in taxpayer money lost because of decisions made by Gov. Whitmer's administration, and it may turn out to be even higher as additional audits into UIA are performed," said Roth, of Traverse City.
The Auditor General examined the state's Pandemic Unemployment Assistance (PUA) process, including application and eligibility criteria that was not federally compliant. The state's Unemployment Insurance Agency paid roughly $3.9 billion in improper benefits after including the incorrect criteria and continued to include it on its pandemic assistance application for nine months after it was first warned by the U.S. Department of Labor.
The report disclosed that a variety of actions and inaction by UIA senior leadership during COVID-19 contributed to a problematic "tone at the top" and corresponding mistakes. The agency also disabled fraud detection tools and reassigned fraud investigation personnel, which merely amplified the problem.
"Since the beginning of the pandemic, fraud has accounted for over 20 percent of what has been paid out in unemployment aid by UIA based on these new figures," Roth said. "This is an astounding amount of money that could have gone to many other needs, but it was irresponsibly and recklessly managed.
"The Legislature will continue to look into this issue to protect Michigan taxpayers. I am eagerly awaiting additional audits being done into UIA's decisions and actions so we can understand more about what's been done and what can be done better."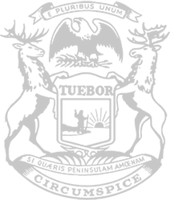 © 2009 - 2022 Michigan House Republicans. All Rights Reserved.
This site is protected by reCAPTCHA and the Google Privacy Policy and Terms of Service apply.