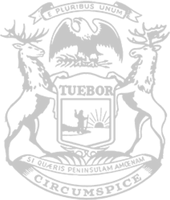 Rep. Roth: Michigan House continuing examination of UIA
State Rep. John Roth today said he supports ongoing efforts by the Michigan House to hold the state's Unemployment Insurance Agency accountable to the people it serves, as the agency has struggled to effectively deal with massive job losses after the governor's executive orders during the COVID-19 pandemic.
On Tuesday, the House Oversight Committee heard about people who still have not received benefits for their unemployment claims after several months, individuals who have experienced benefit fraud and those who received pandemic unemployment assistance letters requesting re-eligibility determinations.
"Frustrating interactions with the UIA is still a top issue I hear about from people in our local communities. My office has heard from many over the past 18 months who have run into trouble trying to get through to the agency or they haven't been able to get their claims fulfilled," said Roth, of Traverse City. "There have also been concerns with fraud and the agency sent out almost 700,000 letters recently that had some people believing they owed thousands of dollars back to the state. It has been one issue after another.
"People are demanding real reforms in the wake of this ineffectiveness and I am committed to delivering solutions."
Lisa Ruby, an attorney with the Michigan Poverty Law Program who has represented several clients who are owed benefits, told the committee some of her clients have not been paid anything for their claims – even after months.
 "It's been like trying to move molasses in January," Ruby said.
Recently, nearly 700,000 federal pandemic unemployment assistance (PUA) claimants in Michigan were asked to re-file information to make sure they're eligible. The qualification for PUA benefits – made available by the federal government to part-time workers and self-employed individuals who don't usually qualify for state aid – were in question due to state-developed data that was rejected by the federal government.
Letters were sent by the agency in June informing claimants that if their eligibility determination changes, they may be forced to pay back benefits they received plus interest. In one example, an individual reported to the committee during testimony that he was notified he owed $27,000 in repayment. The state has since announced that people would not be on the hook for repayments.
Another individual testifying said she had not worked a W-2 job in over 30 years and had not filed for unemployment claims, but has received letters stating that unemployment payments had been drawn in her name, and she is worried about taxes owed on payments that went out fraudulently. At the start of the hearing, Chairman Steve Johnson showed the committee several sealed unemployment letters which had been routinely sent to the same address under numerous different names and were reported to the Legislature by concerned constituents.
"These are all examples of the agency's ineffectiveness and it's happening to real people across the state and in northern Michigan," Roth said. "It's created a great amount of confusion and hardship for people. This level of inadequacy from a state agency charged with serving the people of Michigan has been staggering."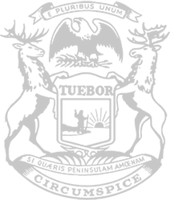 © 2009 - 2022 Michigan House Republicans. All Rights Reserved.
This site is protected by reCAPTCHA and the Google Privacy Policy and Terms of Service apply.