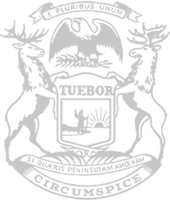 Rep. Rendon announces March office hours
State Rep. Daire Rendon, of Lake City, has announced upcoming dates and times for people to share their ideas and concerns during the month of March.
Interested individuals across Crawford, Kalkaska, Missaukee, Ogemaw and Roscommon counties can meet with Rep. Rendon on the following days and locations:
• Friday, March 12 at 9 a.m. at Goodale's Bakery, located at 500 Norway St. in Grayling.
• Friday, March 12 at 10:30 a.m. at Kalkaska Village Hall, located at 200 Hyde St. in Kalkaska.
• Friday, March 19 at 9 a.m. at McBain Fire Barn, located at 110 Euclid Ave. in McBain.
• Monday, March 22 at 10 a.m. at Wagon Wheel, located at 3480 Lehman Rd. in West Branch.
• Monday, March 22 at Noon at Roscommon Township Hall, located at 8555 Knapp Rd. in Houghton Lake.
"I am looking forward to meeting with people across northern Michigan and hearing their questions and concerns," Rendon said. "This is the beginning of a new term and a very important time in the history of our state. Many people are interested in the legislative process and what is being done to make northern Michigan a better place to live, work and raise a family.
"My office is also available to hear questions and concerns at any time."
People can also contact Rep. Rendon's office by phone at (517) 373-3817 or email at DaireRendon@house.mi.gov.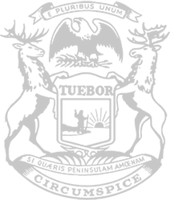 © 2009 - 2023 Michigan House Republicans. All Rights Reserved.
This site is protected by reCAPTCHA and the Google Privacy Policy and Terms of Service apply.