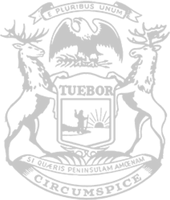 Rep Outman: UIA needs to be held accountable on staggering levels of fraud; more answers needed
The House and Senate oversight committees met yesterday to investigate the state's Unemployment Insurance Agency and a recent report that estimated $8.5 billion in distributed fraudulent claims.
The report, which was prepared by Deloitte & Touche LLP, estimated that UIA paid out around $8.5 billion in fraud or claims where people had "intentionally mispresented" employment or personal information. More than 90% of the fraudulent payments were Pandemic Unemployment Assistance (PUA) payments which was passed as part of the federal Coronavirus Aid, Relief, and Economic Security (CARES) Act of 2021. The report also shed light on the fact that some fraudulent actors worked with UIA contracted workers to steal taxpayer dollars directly from the agency.
"Michigan job providers who suffered through the COVID-19 pandemic should not have to pay for a mistake that wasn't their own," said Outman, of Six Lakes. "Michigan employers deserve a state agency they can rely on when they need it most. The agency has proven it cannot be trusted to fix its own mistake, and therefore legislative intervention is needed. It's time we hold the UIA accountable."
Outman had two bills in the Oversight committee to address these issues. The first bill would stop the state from forcing employers to pay back improperly paid unemployment benefits resulting from an Unemployment Insurance Agency's (UIA) error during the COVID-19 pandemic. The second bill requires the UIA to post monthly the amount of money in the unemployment compensation fund on its website so its balance is public. Both bills passed through committee, and now head to the full House for further consideration.
"This legislation will serve as a long-lasting, genuine solution for both the employees and job providers of Michigan," Outman said.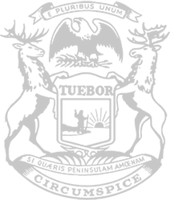 © 2009 - 2023 Michigan House Republicans. All Rights Reserved.
This site is protected by reCAPTCHA and the Google Privacy Policy and Terms of Service apply.