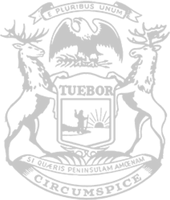 Rep. Mueller: Key Fenton Township road project receives funding in new state budget
$10 million project includes widening of Thompson Road bridge over U.S. 23
State Rep. Mike Mueller today highlighted a major road project included in the new state budget that will greatly improve the flow of traffic on Thompson Road over U.S. 23 in Fenton Township.
The $10 million project is included in the new state budget for the fiscal year that begins Oct. 1, which was signed by the governor today. It will include improvements along Thompson Road and a wider, reconstructed bridge over U.S. 23.
"The Thompson Road-U.S. 23 intersection is a highly congested area where traffic frequently backs up," said Mueller, of Linden. "Widening the bridge will improve the flow of traffic and encourage future development along the Thompson Road corridor."
Mueller worked with Fenton Township Supervisor Vince Lorraine, the Genesee County Road Commission and Michigan Department of Transportation to design solutions before providing funding in the state budget.
"While working on a plan to bring municipal water to and develop the Thompson Road corridor for the residents of Fenton Township, it became apparent that the Thompson Road/U.S. 23 bridge needed to be updated to accommodate new residential and business growth. Knowing that the project could cost north of $15 million, I called Rep. Mueller to discuss the plan for the corridor and necessary bridge upgrade. Within two weeks, he had arranged for me to present the project plans to leadership in Lansing. I want to thank Rep. Mueller for his help in procuring $10 million from this year's state budget to fund the bridge expansion. I appreciate his efforts in facilitating this important project in its initial stage."
Township officials are still finalizing plans and have surveyed residents to gather input about widening Thompson Road from Fenton Road to Jennings Road to three or more lanes, widening the bridge over U.S. 23, installing round-a-bouts to both sides of the U.S. 23 and Thompson Road interchange, and installing sidewalks along Thompson Road.
Earlier this year, Fenton Township approved plans to install water mains and an elevated water tank along the Thompson Road corridor.
###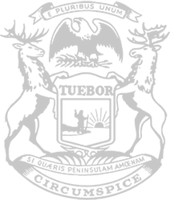 © 2009 - 2023 Michigan House Republicans. All Rights Reserved.
This site is protected by reCAPTCHA and the Google Privacy Policy and Terms of Service apply.