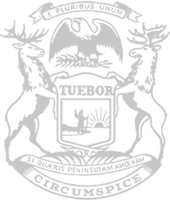 Rep. Marino: Governor reverses decisions on 'Stay Home' order; advocates for many Republican priorities
State Rep. Steve Marino, R-Harrison Township, today announced the governor has listened to key Republican proposals and is now allowing the sale of many goods and services, outdoor activities, boating, and the ability to travel freely between residences.
In the governor's new "Stay Home" order announced today, residents will now be able to purchase many items at the curbside and for delivery, something legislators have been fighting for to help residents and get people back to work.
"This decision will make a huge difference not just for our small businesses, which are so important to our local economies, but also for individual freedoms," Marino said. "There was no reason these products were not readily available before."
The change also allows people to travel between residences, including if they own secondary property. The new change will also allow people to use their boats, regardless if they have a motor or not.
"Not allowing people to access the public waterways because of the type of boat they have makes no sense at all," Rep. Marino said. "If people want to go on the water and enjoy water activities safely, this can be done regardless of what kind of boat they own. This is not adding any risks whatsoever – it's just adding some logic to a previous order that didn't make sense. There was no reason for the previous restriction."
Rep. Marino said by allowing these services, public safety and health will still be put first and protected to prevent the spread of COVID-19.
House Republican lawmakers urged the governor to allow more employers to sell their product so long as they abide by best health and safety standards. The curbside sale and delivery for all businesses is a recommendation also included in their "Roadmap to Recovery" proposal announced earlier this week.
"Allowing some of our big box chains to sell these products while restricting our family-owned businesses was completely unfair and unacceptable," Rep. Marino said. "Picking winners and losers is the absolute wrong approach. I'm glad the governor decided to listen to our recommendation and make this important change."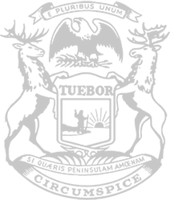 © 2009 - 2023 Michigan House Republicans. All Rights Reserved.
This site is protected by reCAPTCHA and the Google Privacy Policy and Terms of Service apply.