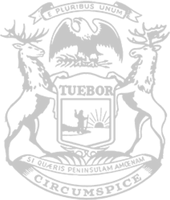 Rep. Lightner: Legislature approves measures to improve Michigan elections
RELEASE
|
September 30, 2021
Legislation headed to governor for final consideration
State Rep. Sarah Lightner today said five measures to improve the operation of elections in Michigan won final legislative approval.
Lightner, who sponsored part of the plan, said the reforms have broad, bipartisan support.
"This isn't political – it's about making sure our elections system is as secure as possible," Lightner said. "Making sure dead people are removed from our voting rolls, providing more training for poll challengers and banning outside interests from accessing our voter files are all common-sense changes that will help restore confidence and ensure future elections run more smoothly in Michigan."
Lightner's legislation, House Bill 4837, would prohibit third parties and other non-accredited election officials from accessing the state's qualified voter file.
Other measures approved today would:
Require training for poll challengers and increase training for election workers as it pertains to challengers. (House Bill 4528).
Prohibit voting machines and electronic pollbooks from being connected to the internet from the time polls open until votes from the precinct are tabulated (House Bill 4838).
Expand the types of buildings that can be used as polling locations (House Bill 4492).
Allow county clerks to access the qualified voter file for the purpose of removing deceased people from the voter rolls and ensure information is transmitted in a timely manner (Senate Bill 277).
The measures now advance to the governor for final consideration.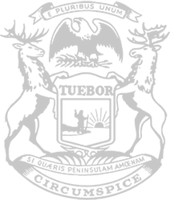 © 2009 - 2022 Michigan House Republicans. All Rights Reserved.
This site is protected by reCAPTCHA and the Google Privacy Policy and Terms of Service apply.