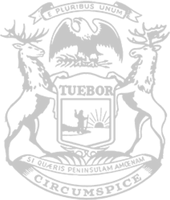 Rep. Lightner fights to keep third-party money from influencing Michigan elections
State Rep. Sarah Lightner today testified before the House Elections and Ethics Committee in support of her plan to prevent private special interest groups from having undue influence on Michigan elections.
Lightner, of Springport, said a left-leaning organization spent $350 million in the form of grants nationwide in 2020 to purchase election equipment for municipalities. Of roughly 2,500 municipalities awarded grants, about 20 percent, or 474, were in Michigan.
"This is a dangerous, slippery slope that needs to be stopped," Lightner said. "The best way to make sure special interests don't influence our elections is to ban all nongovernmental third parties from gifting money or equipment for our elections."
House Bills 5253-54 prohibit third-party money from being used to conduct an election and make clear that no municipal clerk or the Secretary of State can accept a gift of money or goods from a nongovernmental entity to conduct elections.
"Our state and local governments have a responsibility to adequately fund our elections," Lightner said. "It's inappropriate to rely on gifts from private parties that may have other motives and agendas."
The bills remain under consideration by the committee.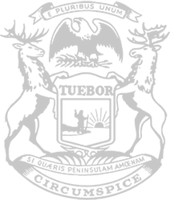 © 2009 - 2022 Michigan House Republicans. All Rights Reserved.
This site is protected by reCAPTCHA and the Google Privacy Policy and Terms of Service apply.