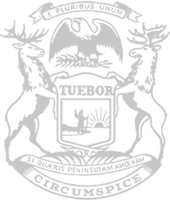 Rep. Howell requests Attorney General's legal opinion on Redistricting Commission
RELEASE
|
February 23, 2022
So-called Citizens Independent Redistricting Commission proposes a House map that splits Lapeer County three ways
Our area is currently represented by a Lapeer County citizen in the House of Representatives, just as it has almost continuously been since Michigan first became a state. The so-called Independent Redistricting Commission's final proposal is to carve Lapeer County into three parts. State Representative Gary Howell is calling upon Michigan Attorney General Dana Nessel to provide a formal legal opinion regarding the commission's compliance with the state constitution.
"In 2018, the voters approved the Independent Redistricting Commission," said Howell (R-North Branch). "It was sold as a non-partisan group that would draw new districts fairly, with the interests of communities at the forefront. However, nothing could be further from the truth when it comes to Lapeer County."
If the proposed map created by the redistricting commission sticks, Lapeer County will be split three ways in the House, and two ways in the Senate.
"Instead of having Lapeer County as an independent district, we are being sectioned off with parts of Genesee, Tuscola, St. Clair, Huron, and Sanilac counties," Howell said. "It is entirely conceivable that due to this fragmentation of Lapeer County, we may have no one from the county representing us in the House of Representatives."
In stark contrast, the local Lapeer County redistricting committee redrew fair county commissioner districts that will be in operation for the next 10 years, according to Howell.
One of the essential criteria as mandated for the Michigan Independent Citizens Redistricting Committee was consideration of communities of interest.
"What the commission did was come into various parts of the state with a wrecking ball, slicing and dicing with reckless abandon, caring nothing for the various communities and their historical cohesion," said Howell. "My current district, which encompasses all of Lapeer County, has been a district all by itself for the last 20 years. With its 92,000 population, it is the ideal size for a House district."
"As another example, Detroit has long enjoyed the benefits of having several minority representatives in both the House and Senate. Detroit, however, has been so decimated by the Redistricting Commission that it is entirely possible that the city may have virtually no minority representation in the Legislature," Howell said.
The Detroit legislative caucus recently appealed the redistricting plan to the Michigan Supreme Court, which ruled 4-3 that the U.S. Voting Rights Act was not violated.
"With all due respect to the Michigan Supreme Court, they made the wrong decision on that issue," Howell said.
"As the state's chief law enforcement officer, the attorney general is uniquely situated to ensure that state commissions comply with their constitutional duties," Howell said. "The redistricting commission did not do that. If she wants, Dana Nessel can help rectify this situation. Time is of the essence in settling this matter."
####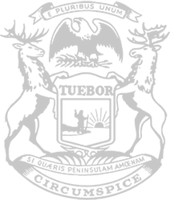 © 2009 - 2023 Michigan House Republicans. All Rights Reserved.
This site is protected by reCAPTCHA and the Google Privacy Policy and Terms of Service apply.