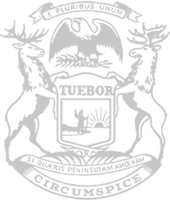 Rep. Hoitenga reacts to monoclonal antibody notice from DHHS
RELEASE
|
November 10, 2021
State Rep. Michele Hoitenga, of Manton, today issued the following statement after the state Department of Health and Human Services sent out a notice encouraging doctors to prescribe and recommend monoclonal antibody infusions to treat COVID-19 patients:
"I am pleased Gov. Whitmer and her administration have finally moved to promote these treatments, but what good does it do to recommend something if it can't be readily accessed? For this treatment to be effective, it must be administered as soon as possible upon a positive COVID-19 diagnosis, yet people are being turned away due to lack of available timely appointments.
"Other states have used antibody infusion programs to successfully battle COVID-19 for over a year – significantly reducing hospitalizations. Not only is Michigan late to the game in promoting this, but this demand in Michigan far outpaces the timely availability of these lifesaving treatments for both vaccinated and unvaccinated patients. I recently had to drive members of my family five hours to receive a transfusion. Not everyone can get in their car and do that.

"A lack of public awareness and sick people being turned away is why I have pursued monoclonal antibody legislation. My plan would use federal COVID-19 funds to establish a state monoclonal antibody office. A centralized state office would offer grants to health professionals to expand their existing services, establish a referral system, expand the scope of practice for certain health professionals, create a centralized website to provide billing services and other resources, and implement a regional emergency response model.
"As COVID-19 cases continue to surge and hospitals reach capacity, we need an effective strategy to ensure Michiganders have quick access. I have seen the efficacy data of infusion treatments and it's past time to get serious about treatment options."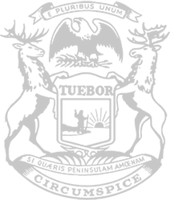 © 2009 - 2023 Michigan House Republicans. All Rights Reserved.
This site is protected by reCAPTCHA and the Google Privacy Policy and Terms of Service apply.