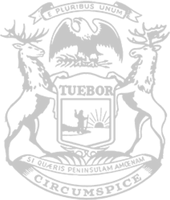 Rep. Hall reacts to governor's vetoes of needed election safeguards
State Rep. Matt Hall, of Marshall, today issued the following statement in response to Gov. Gretchen Whitmer's vetoes of Senate Bills 303-304 and House Bill 5007, which would have established voter ID requirements in Michigan and provided avenues for people to easily obtain identification:
"Statistics show people in Michigan overwhelmingly want voter ID. The Legislature sent these bills to the governor because election integrity is a crucial issue to people across the state. There is a vital state interest in ensuring fair and secure elections, but Gov. Whitmer made it clear that this is not a priority for her.
"We followed guidance from the United States Supreme Court in crafting these proposals and they promote fairness and access for all. Everyone has an opportunity to go and get a free ID to vote with if they cannot afford one. If you forget your ID when you go to the polls, there is a straightforward process in place for identity verification within these bills.
"Additional safeguards were needed within our laws following the mailing out of millions of unsolicited absentee ballot applications prior to the most recent election, as well as the adoption of no-reason absentee voting. These safeguards make it easier for people who oversee our elections process and give people faith that elections in Michigan are being run smoothly and efficiently.
"It is disappointing that Gov. Whitmer has chosen to go against the will of the people by vetoing this legislation."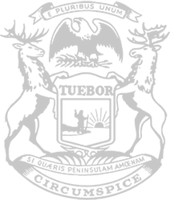 © 2009 - 2022 Michigan House Republicans. All Rights Reserved.
This site is protected by reCAPTCHA and the Google Privacy Policy and Terms of Service apply.