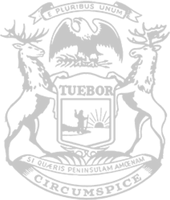 Rep. Hall: Opportunity scholarships offer new tools for Michigan students, families
State Rep. Matt Hall, of Marshall, today helped advance a plan through the Michigan House that opens new educational opportunities for students across the state.
Student Opportunity Scholarships, created within House Bills 5404-05, would give families across Calhoun and Kalamazoo counties more flexibility in their kids' K-12 education. The scholarships could be used for a variety of purposes, including tutoring, supplemental textbooks, summer education programs or advanced classes for students who can't currently access them.
"This is an innovative way to ensure our future generations have resources they need to succeed," Hall said. "COVID-19 and executive orders in response have cost students vital time in the classroom. I have heard from many families who were concerned about how far their kids have fallen behind on their education with lost learning. This plan provides parents with more options going forward and allows more accessibility to educational opportunities."
Eligible recipients of a scholarship under the plan would include students from low- to middle-income families, students with a disability, or young people in foster care. 
Hall noted funding for local schools will not be impacted by the plan, and funding for the scholarships will come from voluntary tax credits only. With Michigan taxpayers contributing to the program themselves, the proposal holds public school funding harmless while helping families save on their taxes.
Similar plans in 28 other states, which include most states in the Midwest, have proven successful. Studies across the country have demonstrated the positive impact of similar programs on student progress.
House Bills 5404-05 now advance to the Senate for further consideration.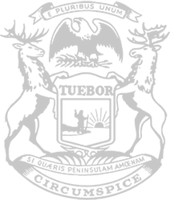 © 2009 - 2022 Michigan House Republicans. All Rights Reserved.
This site is protected by reCAPTCHA and the Google Privacy Policy and Terms of Service apply.