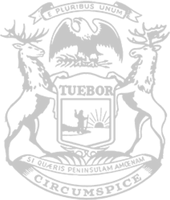 Rep. Hall: New plans discard compromise, do little to strengthen Michigan's elections process
State Rep. Matt Hall today reacted to a House Democrat plan to tamper with Michigan's election process – calling the proposals a liberal wish list to manufacture votes and not a true compromise to improve how the state conducts elections.
The proposals establish a permanent system for mailing unsolicited absent voter ballot applications, an unnecessary pre-registry phase for voters under 18 that would bog down local clerks, and allow for outside money to influence state elections by paying for mass transportation to polling locations.
"Many people I talk to in Calhoun in Kalamazoo counties expect and deserve an elections process that is secure so they can have faith in the results," said Hall, of Marshall. "These bills miss the mark. In some cases, like the mass unsolicited mailing of absent voter ballot applications, they would only further contribute to issues that we saw in the most recent election."
Hall touted several popular reforms the Michigan Legislature has formulated to strengthen the state's election system. Recently, the House approved voter identification requirements for in-person and absent ballot voters. Presenting an ID in order to cast a vote is a concept supported by 80 percent of the public, according to a recent poll conducted by Monmouth University. In 2018, the Pew Research Center found that 76 percent of Americans favored requiring everyone to show a government-issued photo ID to vote, compared to only 23 percent who opposed it.
Other plans – many which passed through the Legislature with broad bipartisan support in the House – would have helped county clerks better oversee elections by allowing them to remove deceased voters from the Qualified Voter File, improved training standards for election workers, enhanced election security by ensuring poll books and tabulators are not connected to the internet, protected state elections from unapproved third party access and increased voting access by establishing new polling places.
"Some of these bills had over 100 'yes' votes as they went through the House. There was a lot of input from local officials with this legislation, including the Michigan Association of Municipal Clerks, as well as people who were concerned about our state's elections and expect a fair process that they can understand," Hall said. "The governor has vetoed these measures despite these good-faith, bipartisan efforts. With this new scheme from House Democrats, we are moving further away from what people want and closer to what partisans want. That's not the right path for the integrity of Michigan's elections, or people on both sides who expect their elections to be fair, efficient and trustworthy."
While chairing the House Oversight Committee during the 2019-20 legislative term, Hall held hearings on election reforms including with county clerks representing both the Republican and Democrat parties. The testimony was vital in developing solutions that would make the state's elections process run more smoothly.
At the beginning of the current legislative term, Hall sent a letter to the House Oversight Committee and House Elections and Ethics Committee outlining concepts that would work to shore up the state's elections process. Many of those concepts were developed into legislation that has advanced through the Legislature over the past several months.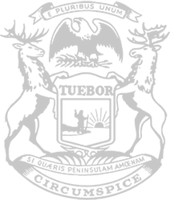 © 2009 - 2022 Michigan House Republicans. All Rights Reserved.
This site is protected by reCAPTCHA and the Google Privacy Policy and Terms of Service apply.