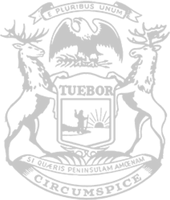 State Rep. Matt Hall, of Marshall, speaks on legislation strengthening Michigan's elections process before the Michigan House on Thursday, Oct. 14.
Rep. Hall: Michigan's children, curriculum must not be exposed to far-flung theories
State Rep. Matt Hall today voted to stand up against race and gender stereotyping in Michigan's schools while protecting learning environments for both current and future generations.
Recent media reports, social media posts and parent testimonials have exposed lessons that teach systematic racism and gender discrimination. This academic framework is centered on the idea that race and gender discrimination is systemic, and not just demonstrated by individual people with prejudices. These theories hold that such inequalities are woven into legal systems and negatively affect certain individuals in their schools, doctors' offices, the criminal justice system and other parts of life.
House Bill 5097 prohibits such stereotyping in curriculums adopted by the state board of education or local school boards. The proposal defines race or gender stereotyping as a set of statements, beliefs or ideas that imply that all individuals of one race, ethnicity or gender hold a collective quality or belief, act in certain ways, hold certain opinions or are born racist or sexist based on their race or gender.
"We have seen radical groups in many states push these ideas on our schools, including the Critical Race Theory movement, and that is simply unacceptable," said Hall, of Marshall. "I wanted to make it clear by voting to advance this legislation that our children should not be subjected to these ideals that have grown popular in far-left circles. Teaching children they are inherently bad could damage their development in a crucial stage of their lives.
"A core value of who we are as Americans is that all of us are created equally. Character, integrity, honesty and hard work make who you are."
HB 5097 now advances to the Senate for further consideration.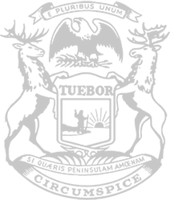 © 2009 - 2022 Michigan House Republicans. All Rights Reserved.
This site is protected by reCAPTCHA and the Google Privacy Policy and Terms of Service apply.