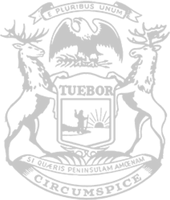 Rep. Hall leading efforts to protect people from "out-of-control" online predatory practices
As the holiday shopping season approaches, state Rep. Matt Hall is working to protect residents from dishonest third-party sellers who prey on consumers online.
Hall, of Marshall, is co-sponsoring legislation creating the Integrity, Notification, and Fairness in Online Retail Marketplaces (INFORM) Act – which requires online marketplaces such as eBay, Amazon and others to post information about high-volume third-party sellers.
"This plan will give people more peace of mind by knowing they'll be getting what they pay for when they shop online – or give them recourse when they don't," Hall said. "When you go to a store to buy something, you know the name of that store, its location and how to get in touch in case something is amiss. You may even catch the name of the person who helps you and makes that sale. Far too often with an online marketplace, you don't have that information and that's when problems can occur.
"Counterfeit items have unfortunately become a booming business and consumers deserve to have as much information as possible when they are shopping for products. This legislation works to establish a more consumer-friendly method in Michigan through needed verification."
Within three days of becoming a high-volume third-party seller, House Bills 5485-87 require the seller to provide an online marketplace with basic information, including a government-issued photo identification of the individual acting on behalf of the business, or a government-issued document or tax record. If the seller does not provide the required information, the online marketplace would be required to suspend the seller until it has complied.
Additionally, online marketplaces would be required to post basic information about high-volume third-party sellers, including the seller's full name, address and contact information that includes a working phone number and email address.
The legislation has been referred to the House Judiciary Committee for consideration.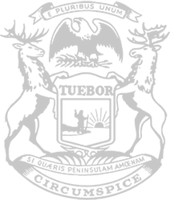 © 2009 - 2022 Michigan House Republicans. All Rights Reserved.
This site is protected by reCAPTCHA and the Google Privacy Policy and Terms of Service apply.