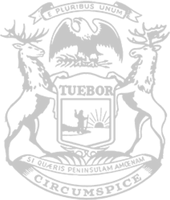 Rep. Hall continues tax relief efforts for Michigan residents
Bills keep costs lower for consumers, offer sales tax clarity for businesses
House Tax Policy Committee Chair Matt Hall today outlined recent House approval of another key committee priority for the current legislative term – exempting delivery and installation from sales tax.
Recent testimony before the House Tax Policy Committee from small-business owners and certified public accountants revealed the department has been auditing retailers and detailing the need to collect and remit sales and use taxes on services for delivery and installation. Both groups testified that they had not received instruction on collecting and remitting until they were being audited.
The bipartisan plans – passed through the House on Tuesday – protect against sales tax being charged for services, work to correct a policy shift from Gov. Gretchen Whitmer's administration and shore up the intent of existing law.
"Many small businesses have had inconsistent and vague direction on this issue from the Department of Treasury," said Hall, of Marshall. "Now we have heard they are being saddled with burdensome audits. This is creating a lot of uncertainty for our local businesses and costing them time and money."
Hall outlined inconsistencies in a Department of Treasury notice from 2015 attempting to clarify some of the issues certain retailers were having regarding when sales and use taxes applied on delivery and installation. For instance, a tax on furniture delivery and installation could be applied at the time of the sale of the furniture. But if a buyer who did not opt for either delivery or installation at the time of the sale called back just days after and wanted both, a tax would not apply.
"These are common-sense updates that offer clarity – sales tax should not be charged for these types of services," Hall said. "COVID-19 and executive orders in response have created a lot of hardship for our local job providers. We should be working to improve our laws where we can so they don't face additional hardship in the form of taxes on services and costs to resolve audits."
The bipartisan legislation includes House Bills 5080, sponsored by state Rep. Pat Outman, of Six Lakes, and 5081, sponsored by state Rep. Kevin Coleman, of Westland. The plans now advance to the Senate for further consideration.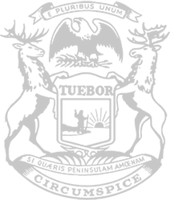 © 2009 - 2022 Michigan House Republicans. All Rights Reserved.
This site is protected by reCAPTCHA and the Google Privacy Policy and Terms of Service apply.