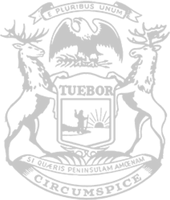 State Rep. Matt Hall, of Marshall, speaks on legislation strengthening Michigan's elections process before the Michigan House on Thursday, Oct. 14.
Rep. Hall committed to strengthening Michigan's elections process
State Rep. Matt Hall, of Marshall, today helped approve proposals to create a clearer procedure for elections in the state.
Senate Bills 303-04 and House Bill 5007 establish voter identification requirements for in-person and absent ballot voters. Presenting an ID in order to cast a vote is a concept supported by 80 percent of the public, according to a recent poll conducted by Monmouth University. In 2018, the Pew Research Center found that 76 percent of Americans favored requiring everyone to show a government-issued photo ID to vote, compared to only 23 percent who opposed it.
"The numbers show these are concepts people support," Hall said. "Leading up to the most recent election, Secretary of State Jocelyn Benson sent out millions of unsolicited absentee ballot applications. This is also the first general election we saw since the adoption of Proposal 3 by voters in 2018, which allowed for no-reason absentee voting. These ID proposals will establish greater confidence in our elections process going forward and there are mechanisms in place within this plan to make it easier to get an ID.
"These plans do not make it more difficult to vote. They make it easier for people in our state to oversee our elections process and will make our elections run more smoothly based on what we have seen play out."
Benson and Michigan Attorney General Dana Nessel recently shared the outcome of multiple investigations related to attempted voter fraud leading up to the 2020 general election, which resulted in charges filed in each instance.
One of the investigations determined a nursing home employee in Macomb County filled out applications for residents without consulting them and forged their signatures in an effort to acquire ballots. A separate investigation revealed another plan to obtain and control absent voter ballots for incapacitated persons under the care of a legal guardian – with 26 fraudulent absent voter ballot applications submitted to nine identified city and township clerks.
"Identification is another safeguard that will help us protect against such attempts to undermine Michigan's elections process," Hall said.
The Senate bills require a voter to be provided with a provisional ballot if they do not have identification when voting in person. Provisional ballots must contain a notice that they will only be tabulated if a voter verifies their identity with a local clerk within six days after an election.
HB 5007 removes the current $10 issuance and renewal fees for a state personal identification card, enhancing the ability for people to obtain identification.
"The bills protect the fundamental notion that cost and access should not be barriers for voting," Hall said.
The legislation now moves to the governor's desk for further consideration.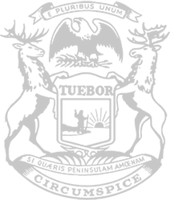 © 2009 - 2022 Michigan House Republicans. All Rights Reserved.
This site is protected by reCAPTCHA and the Google Privacy Policy and Terms of Service apply.