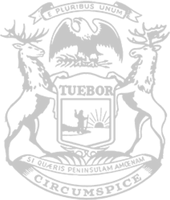 State Rep. Matt Hall, of Marshall, provides testimony on House Bill 4711 before the House Regulatory Reform Committee on Tuesday, Sept. 14. The legislation is now Public Act 116 of 2021 after being signed into law by Gov. Gretchen Whitmer on Monday.
Rep. Hall assisting local communities, businesses through new recreational attractions
RELEASE
|
November 23, 2021
A new law spearheaded by state Rep. Matt Hall will boost local economies by clearing the way for a pair of expansion amateur baseball franchises in Michigan.
The Battle Creek Bombers and Kalamazoo Growlers of the Northwoods League operate near Hall's House district in Calhoun and Kalamazoo counties. The collegiate summer baseball league, which was founded in 1994 and currently consists of 22 teams across the Midwest, features players with NCAA eligibility who are participating as amateurs.
House Bill 4711, now Public Act 116 of 2021, allows conditional liquor licenses for baseball stadiums at Eastern Michigan University and Oakland University as the league plans to establish new franchises which will use the stadiums for their home venues. The liquor licenses will only be implemented for summer league games.
"The Battle Creek Bombers and Kalamazoo Growlers are important parts of our communities and provide people with recreational activity in the summer," said Hall, of Marshall. "Having more teams in the state will allow them to be more successful. They won't have to go as far away to play games and keeping things local reduces travel expenses.
"Alcohol revenue is crucial to minor league and amateur baseball. People want to be able to have a beer when they go to a ballgame. It's part of the tradition and the revenue from that helps these teams remain viable."
Sam Gilbertson, who represented the Northwoods League in testimony when the legislation was before the House Regulatory Reform Committee in September, underscored the massive impact local teams have on area businesses. Gilbertson pointed out those who attend games often frequent establishments and shops around stadiums and throughout communities. Gilbertson said the league drew roughly 1.3 million fans this season.
Several Northwoods League players have gone on to play at the major league level, including recent World Series champions Max Scherzer (Washington Nationals), Ben Zobrist (Kansas City Royals and Chicago Cubs), Brandon Crawford (San Francisco Giants) and Chris Sale (Boston Red Sox), as well as back-to-back Home Run Derby champion Pete Alonso of the New York Mets and former Detroit Tigers outfielder Curtis Granderson. The father of Northwoods League co-founder Dick Radatz, Jr., Dick Radatz, played baseball and football at Michigan State University and pitched for the Detroit Tigers during the 1969 MLB season.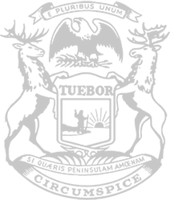 © 2009 - 2022 Michigan House Republicans. All Rights Reserved.
This site is protected by reCAPTCHA and the Google Privacy Policy and Terms of Service apply.