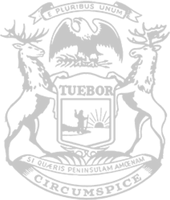 Rep. Glenn, Michigan House advance reforms to fix and stabilize failing Unemployment Insurance Agency
Rep. Annette Glenn, R-Midland, this week voted in favor of important reforms to help fix and stabilize Michigan's failing, fraud-plagued unemployment benefits system.
Legislation approved by the Michigan House addresses mistakes and improves procedures related to the Unemployment Insurance Agency. The package also ensures Michigan recipients of an emergency federal unemployment program do not have to repay money due to a state government error on the program application, and deposits $250 million into the UIA trust fund.
"The UIA has repeatedly failed Michiganders when its help was needed most," Glenn said. "The steps we are taking today are necessary help prevent mistakes and poor customer service moving forward – while also making sure job providers who fund the system aren't forced to pay for mistakes made by a state agency."
The House plan:
Improves customer service. There currently is no clear-cut timeframe or deadline to review a jobless claim. The House-approved plan requires the unemployment agency to review and determine someone's eligibility within 15 business days of a claim being submitted. The plan also creates a new independent unemployment insurance advocate to serve as a point-of-contact for families who need help getting the jobless benefits they deserve.
Protects benefit recipients who did no wrong. Even though they applied in good faith, many Michiganders received federal Pandemic Unemployment Assistance (PUA) benefits under faulty criteria allowed by the state. The House plan waives repayment for improperly paid PUA benefits that were approved solely under invalid reasons allowed by the state's mistake. These measures do not, however, protect people who willfully defrauded the unemployment system.
Stabilizes the unemployment system. A $250 million deposit into the UIA trust fund will help ensure local employers do not have to pay more to make up for the staggering amount of fraud and improper payments allowed by the UIA during the pandemic – estimated at more than $8.5 billion.
Michigan's unemployment trust fund had $4.6 billion before the pandemic – now it's likely below $1 billion.
"Ultimately, Michigan job providers are the ones who fund this system," Glenn said. "With all the other economic problems they're facing because of the pandemic, we must ensure they are not asked to pay more money into the system because the UIA failed to have proper procedures in place."
House Bills 5265, 5549-54 and 5525 now advance to the Senate for further consideration.
###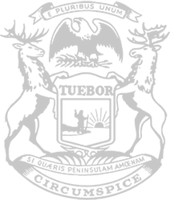 © 2009 - 2022 Michigan House Republicans. All Rights Reserved.
This site is protected by reCAPTCHA and the Google Privacy Policy and Terms of Service apply.