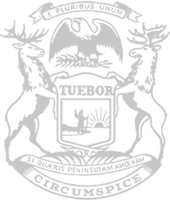 State Rep. Diana Farrington speaks in support of her House Bill 5190 on Wednesday, Dec. 1, 2021. The bill would require high school students to take a course in personal finance.
Rep. Farrington touts approval of personal finance education plan
Farrington bill to teach students about finances signed into law
State Rep. Diana Farrington, chair of the House Financial Services Committee, today celebrated Michigan students who will learn critical knowledge and skills in a personal finance course that will be required across the state under her plan that was signed into law this afternoon.
"Personal finance education will serve as a launchpad for Michigan graduates lifting off into adulthood, so they won't be caught off guard by the financial decisions that await them," said Farrington, R-Utica. "The course will teach students how to manage their finances. They'll be prepared to make smart, everyday budget choices — and equipped to handle the challenges that come their way. Establishing a core class dedicated to financial literacy has been a years-long labor of love for me, and I'm truly excited for the students who will fly to new heights through a fuller, richer education."
Farrington's House Bill 5190 will require high school students to complete a half-credit personal finance course to graduate. At the discretion of local school boards, the personal finance requirement may fulfill a half credit of the four-credit mathematics requirement, the two-credit language other than English requirement, or the one-credit visual, performing, or applied arts requirement. The personal finance course may also be completed as part of an approved career and technical education program.
Educators and school administrators will also have sufficient time to implement the requirement, which will first apply to students entering eighth grade in 2023.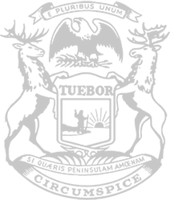 © 2009 - 2023 Michigan House Republicans. All Rights Reserved.
This site is protected by reCAPTCHA and the Google Privacy Policy and Terms of Service apply.