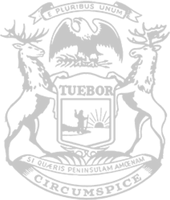 Rep. Eisen plan would hold property owners liable for safety in gun-free zones
A plan introduced by state Rep. Gary Eisen would make businesses and government entities with gun-free policies liable if a shooting takes place on their grounds.
Eisen, of St. Clair Township, said gun-free zones have become targets for mass shootings because criminals who have no regard for the law know that law-abiding citizens are defenseless in these areas. According to the Crime Prevention Research Center, 98.4 percent of the mass shootings that occurred between 1950 and July 2016 happened in gun-free zones.
"When someone enters a gun free zone they get a false sense of safety. In reality, they have become the number one location choice for the bad guys," Eisen said. "By not letting an individual with a concealed pistol license carry their firearm on their property or in their building they should assume the responsibility to provide protection to that individual. How the property owner supplies that protection would be up to them – guards, metal detectors, etc. – as long as it is adequate."
House Bills 4975 and 4976 would ensure that government agencies, business and private property owners can be held liable for negligence if a shooting occurs in a gun-free zone.
Eisen, a firearms instructor and seventh-degree black belt, said his goal is to encourage property owners with gun-free polities to step up their security.
"What level of security should one expect when one goes into a gun free zone – better known as a killing zone?" Eisen asked. "Posting a sign outside of a building declaring it a 'gun-free zone' does nothing to protect the people of Michigan from criminals looking to do them harm."
The bills have received nationwide attention, including coverage from the Frank Beckmann Show, Law Enforcement Daily, Red State and Blue Lives Matter.
The plan was referred to the House Judiciary Committee for consideration.
###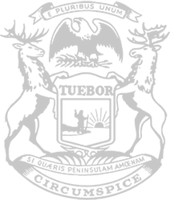 © 2009 - 2023 Michigan House Republicans. All Rights Reserved.
This site is protected by reCAPTCHA and the Google Privacy Policy and Terms of Service apply.