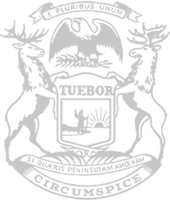 Rep. Clements: Balanced budget reduces debt, sets up possible tax relief
Legislator also blasts governor for maternal health, adoption vetoes
State Rep. TC Clements praised historic debt repayment and a multibillion-dollar surplus in the state's balanced budget, which became law today.
Clements and the Legislature approved the budget earlier this month with broad, bipartisan support, saving billions of dollars that could enable tax relief. The governor today signed House Bill 5783, which contains the general budget for the next fiscal year, after last week signing the school aid budget, Senate Bill 845.
"This budget looks out for the needs of hard-working taxpayers throughout Michigan, including my neighbors in Monroe County," said Clements, R-Temperance. "State funding will help students studying in our schools, officers protecting our neighborhoods, and drivers traveling our roads.
"Historic debt reduction will keep state and local retirement systems stable, protecting our state from owing even more taxpayer money in the future. Our budget also saves billions of the people's dollars. Given the colossal tax revenues the state has collected, it is time cut taxes for the people of Michigan, who need and deserve relief in today's economy."
In total, the budget pays down about $2.6 billion to reduce debt of public retirement systems for state police, educators, and local government employees. The budget also makes a $180 million investment into the "rainy day fund," bringing the balance of the fund, which is saved for unexpected financial needs, above $1.5 billion.
Additionally, the multibillion-dollar budget surplus could be used to provide relief for Michigan taxpayers. Clements and his colleagues passed three separate tax relief plans earlier this year, but Gov. Gretchen Whitmer vetoed the two bipartisan income tax relief plans, as well as a bipartisan plan to pause the state's gas tax for six months.
Clements also blasted the governor for removing more than $21 million from the general budget that would have gone toward maternal health, family support services, and adoption, with a focus on encouraging families to choose life instead of abortion.
"Whether helping moms as they give birth and raise their precious children, or helping find loving families for babies in need of adoption, our bipartisan budget was designed to protect life and aid families," Clements said. "Gov. Whitmer's radical vetoes block support for the women and children who need it most. I'll keep defending life and supporting Michigan families."
Whitmer vetoed $3 million for maternal navigator pilot programs to support prenatal and postnatal care for mothers, as well as services for families seeking to have children. A $4 million maternity home program to provide housing and prenatal care to pregnant mothers was also vetoed. The governor removed another $1.5 million to support pregnancy resource centers and another $700,000 for a pregnancy and parenting support services program. Tax credits to help adoptive families, a $2 million effort, was also vetoed, as was a $10 million education and marketing program to promote adoption of infants and encourage adoption as an alternative to abortion.
Clements, a former police officer, strongly praised the budget's extra support for state and local law enforcement. To help departments in need of officers, the budget provides $30 million for cadet salaries and scholarships for police academies. Efforts to build relationships between law enforcement and community members, including community policing initiatives and police athletic leagues, will also receive funding.
The school aid budget increases per-student foundation funding, strengthens support for special education and at-risk students, and aims to help students recover from learning loss resulting from COVID-related school closures. To protect students at school, the plan provides $168 million for school safety grants and $25 million for school resource officers.
The budget also continues supporting repairs for roads and bridges in Michigan, building on a $4.7 billion plan passed in March, which funded roads, bridges, dams, broadband equipment, and other infrastructure. The increased Department of Transportation budget distributes greater funding to local road agencies.
Clements also reiterated his resolve to keep working to reform higher education funding and prioritize Michigan students.
"More work is necessary to improve our state universities' budgets, and I remain focused on ensuring Michigan high school graduates get to be in the front of the line when applying to attend state-funded universities," Clements said.
###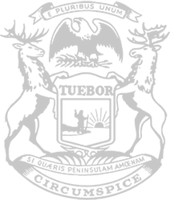 © 2009 - 2023 Michigan House Republicans. All Rights Reserved.
This site is protected by reCAPTCHA and the Google Privacy Policy and Terms of Service apply.