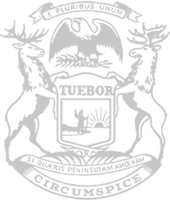 Rep. Borton takes aim at burdensome new deer reporting requirement
RELEASE
|
September 21, 2022
State Rep. Ken Borton and the Michigan House of Representatives today approved a plan to block a state order requiring hunters to report harvested deer to the Department of Natural Resources within 72 hours.
House Bill 6354, which Borton co-sponsored, would prevent the Natural Resources Commission from requiring hunters to report harvested deer.
"The unelected Natural Resources Commission has again issued ridiculous new burdens on Michigan hunters," said Borton, R-Gaylord. "Numerous Michiganders take to the woods every year to try to bag a deer, and new online reporting requirements — with criminal penalties — are unreasonable. Our plan will get rid of these unnecessary reporting requirements and relieve the burden on deer hunters in Northern Michigan and around the state."
Michigan's Natural Resources Commission in June adopted an order to require hunters to report deer kills within 72 hours of retrieval or before transferring the deer to another person. Through the DNR's online system, hunters must report the date of the kill, exact harvest location, antler points, type of deer, kill tag license number, and hunter's date of birth. Violations of wildlife conservation orders are misdemeanors and may be punished by up to 90 days imprisonment and a fine.
The plan now advances to the Senate for consideration.
###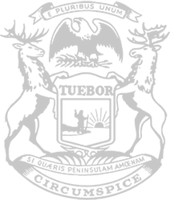 © 2009 - 2023 Michigan House Republicans. All Rights Reserved.
This site is protected by reCAPTCHA and the Google Privacy Policy and Terms of Service apply.