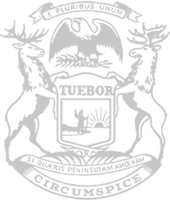 Rep. Borton praises new relief for tornado-stricken Gaylord community
Aid comes from key state emergency fund
State Rep. Ken Borton today praised new relief funding to aid tornado recovery efforts in the Gaylord area.
To help pay for emergency expenses, such as for damage repairs, resulting from the EF3 tornado that touched down in Otsego County in May, the county and other local governments will receive a total of more than $500,000 from Michigan's Disaster and Emergency Contingency Fund, which provides resources to local governments to help manage disasters and emergencies.
"After the tornado hit our community, the people of Gaylord have grown closer together, and our work to rebuild damaged homes and local businesses — and help people get back on their feet — continues," said Borton, R-Gaylord. "In the Legislature, I've supported investments into our Disaster and Emergency Contingency Fund to help communities across Michigan recover from catastrophes and crises. Now, these critical resources will aid Otsego County in our hour of need."
Borton, who serves on the House Appropriations Committee, highlighted his work in the Legislature to support disaster relief throughout the state. A $6 million deposit into the Disaster and Emergency Contingency Fund was included in the state's newest balanced budget, which became law earlier this month. The fund is administered by the Michigan State Police.
The newly approved relief includes $90,954.13 for Otsego County, $250,000 for the city of Gaylord, $45,058.16 for Hayes Township, $50,509.08 for Livingston Township, and $73,085.50 for Bagley Township. The new relief follows the recent announcement of low-interest loans that will be available from the U.S. Small Business Administration to help residents, businesses, and nonprofit organizations repair and replace property damaged by the tornado.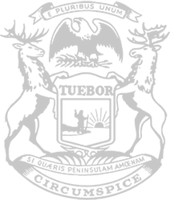 © 2009 - 2023 Michigan House Republicans. All Rights Reserved.
This site is protected by reCAPTCHA and the Google Privacy Policy and Terms of Service apply.