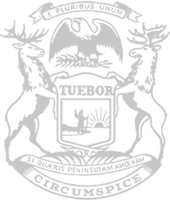 Rep. Borton plan to facilitate agricultural exportation becomes law
State Rep. Ken Borton today highlighted new laws he helped spearhead to ensure Michigan agricultural producers may continue exporting their products.
The governor today signed into law House Bills 5742-5745, 5747-5748 and Senate Bill 1058, which would ensure the state has the statutory authority to continue verifying the safety of various food and agricultural products through certificates of free sale, an important document some countries require for imports.
"Michigan's tireless farmers and other agricultural workers supply essentials worldwide," said Borton, R-Gaylord. "Whether harvested or manufactured, agricultural goods exported from our state bring back billions of dollars that support Michigan jobs. Certificates of free sale confirm product safety so the industry can sell goods in other countries. I'm proud to have helped lead this effort to clarify the law and keep our state issuing certificates for all our agricultural exports."
Borton noted that Michigan's food and agriculture industries exported $2.5 billion worth of products in 2021, according to the U.S. Census Bureau.
The Michigan Department of Agriculture and Rural Development (MDARD) currently issues certificates of free sale for products to be exported, verifying that they meet legal requirements to be sold in the state. Borton and a bipartisan group of legislators sponsored the plan to clarify that MDARD has the statutory authority to issue certificates of free sale for a full range of agricultural products.
State law explicitly enables MDARD to issue certificates of free sale for food. The department also provides certificates for other Michigan goods, but clarity within the law would guarantee the department may continue to do so. The bipartisan plan would clearly authorize MDARD to issue certificates of free sale for a wide variety of goods, including dairy, livestock feed, nursery plants, fertilizers, and pesticides. The plan would also update the existing authority for food-related certificates of free sale.
Borton's HB 5745, authorizing certificates of free sale for commercial feed, was signed into law as Public Act 127 of 2022.
###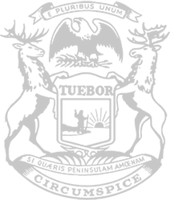 © 2009 - 2023 Michigan House Republicans. All Rights Reserved.
This site is protected by reCAPTCHA and the Google Privacy Policy and Terms of Service apply.