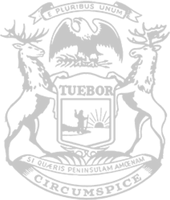 Rep. Bollin: Proposed IRS monitoring of personal bank accounts is massive overreach
State Rep. Ann Bollin and the Michigan House this week adopted a resolution opposing a Biden administration proposal that would allow the Internal Revenue Service to monitor bank accounts of private citizens.
Bollin, who co-sponsored House Resolution 174, said she has serious privacy concerns with President Biden's proposal, which would force financial institutions to turn over the account information of private citizens to the IRS.
"What the Biden administration has proposed is a massive invasion of privacy for nearly every single citizen with a bank account," said Bollin, of Brighton Township. "This is a horrible policy that should be rejected, along with any other harmful and unnecessary changes the president may try to make to IRS reporting requirements."
Biden's initial proposal increased monitoring of all accounts containing $600 or more and any account with transactions of $600 or more in a year. For these accounts, financial institutions would be required to inform the IRS of the total inflows and outflows during the year, denoting totals for cash, foreign account transactions, and transfers between accounts held by the same owner.
The U.S. Treasury altered the proposal this week, raising the minimum transaction or account total from $600 to $10,000, but Bollin said the change does not solve the problem.
Financial institutions throughout the country are already subject to many burdensome regulations that increase costs, damage customer relations, and otherwise hurt businesses. Adopting Biden's proposal would only deepen that burden.
Copies of the House resolution opposing the proposal will be sent to congressional leaders and members of Michigan's congressional delegation.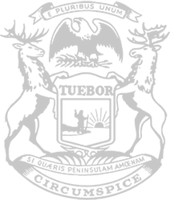 © 2009 - 2022 Michigan House Republicans. All Rights Reserved.
This site is protected by reCAPTCHA and the Google Privacy Policy and Terms of Service apply.