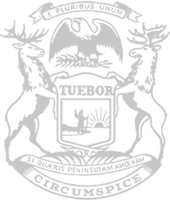 Howell: Government is the Cause of Inflation
It is no secret that inflation rates in Michigan and the United States are out of control.
I hear it in our community almost every day – as a matter of fact, I hear about inflation more than any other topic. It's vital to the citizens of Michigan that government gets to work on their behalf to mitigate this crisis.
September's year-over-year inflation rate was 8.2%. Food prices have increased 11.2% over the past year. Further, gas prices continue to be outrageously high.
At the state level, tax reduction would be the most effective way to help taxpayers. A bipartisan income tax relief plan would have decreased the state's income tax rate from 4.25% to 3.9% while aiding seniors and adding a $500 per-child tax credit for Michigan families. I voted for that plan earlier this year. Gov. Gretchen Whitmer, however, vetoed the tax cut bill.
Soon after, the Legislature proposed and approved another bipartisan income tax relief plan in hopes of the governor working with us as an ally. However, the governor vetoed this plan as well.
After this, Republican and Democrat lawmakers came together and introduced a temporary suspension of Michigan's 27.2 cents per-gallon gas tax. The plan was passed, but again, it was vetoed by the governor.
These are just three examples of state government displaying a lack of willingness to reduce the tax burden on Michiganders. Each of these plans were approved with bipartisan support and would have helped Michigan citizens keep a little bit more of their hard-earned money. I have steadily supported such plans that would help taxpayers – particularly in light of the massive surplus in our state budget.
Meanwhile, in Washington D.C., President Biden's student loan forgiveness plan – a permanent cancellation of up to $20,000 in student loan debt – has been arbitrarily imposed. This plan will only further burden our economy. The Biden administration has been intentionally deceptive about the cost of this plan. Independent nonpartisan economists have estimated the plan carries a price tag upwards of $1 trillion – and will cause further inflation! Under the U.S. Constitution, the president does not have the authority to arbitrarily spend money or forgive debt. This is completely unfair to taxpayers who did not go to college, or who already paid their loans responsibly. The plan is currently being challenged in the court system.
President Biden also proposed his "Build Back Better" plan late last year. That proposal sought to make the largest spending increases for social, infrastructural, and environmental programs in over 80 years. Various independent economists estimated the plan to cost well over $2 trillion, perhaps $2.5 trillion in spending. Some economists pointed to a price tag of over $4 trillion. The fact of the matter is this was simply too costly, whether it's $2 trillion or $4 trillion. If this money is so readily available, some should be returned to the pockets of hard-working Americans. We must not continue to drive inflation with this out of control spending.
Negotiations over the Build Back Better plan eventually led to the passing of the so-called "Inflation Reduction Act" of 2022, which included many of the same elements. That $740 billion bill was signed into law this summer. This habit of the U.S. government to spend money that we frankly don't have only further burdens taxpayers and fuels inflation.
Time after time, it seems that state and federal governmental leaders don't learn from their mistakes. President Biden continues his spending sprees despite worsening our inflation crisis while Gov. Whitmer continuously ignores pragmatic tax reduction solutions from the Legislature. Crippling inflation is hurting hard-working families each and every day. It is time to get serious about this inflation crisis.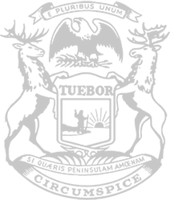 © 2009 - 2023 Michigan House Republicans. All Rights Reserved.
This site is protected by reCAPTCHA and the Google Privacy Policy and Terms of Service apply.