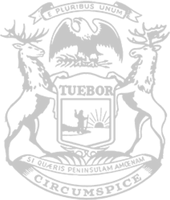 House advances Lightner bill protecting state voter files from outside interests
State Rep. Sarah Lightner today led the Michigan House's approval of a measure to explicitly prohibit outside organizations from accessing the state's qualified voter file (QVF).
"The qualified voter file is the official source for all of Michigan's voter registration records," said Lightner, of Springport. "It must be kept secure to ensure free and fair elections."
In 2020, the Secretary of State partnered with a third-party advocacy group and entered into the QVF the names of people who registered people to vote through the group. Through its partnership with the Secretary of State, the vendor collected voter registration details on its website and then sent the information to the SOS's website. The information then went through checks and controls before it was entered into the QVF, according to the department. The SOS used an indicator to show the registration was initiated by the contracted vendor, which set off alarm bells with some clerks.
"Even though the Secretary of State has assured everyone that this vendor did not have direct access to the voter file, the situation emphasized a genuine cause for concern," Lightner said. "Third-party organizations cannot be given access to the qualified voter file, and my legislation will make that absolutely clear."
House Bill 4837, sponsored by Lightner, will clarify that neither the Secretary of State, nor any local clerks, shall allow an organization or a nonaccredited election official to have access to the QVF. After receiving solid bipartisan support, the measure now advances to the Senate for further consideration.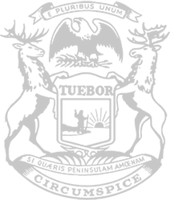 © 2009 - 2022 Michigan House Republicans. All Rights Reserved.
This site is protected by reCAPTCHA and the Google Privacy Policy and Terms of Service apply.